ATOM DYNAMIC relies on conventional methods and has developed innovative solutions to ensure fire proofing, insulation and metal surface protection of all plant and refinery components.
With the services we provide, asset owners, operators and maintenance contractors are able to extend their assets lifecycles, increase profitability and minimize loss due to downtime and repairs. Our solutions support your asset's health.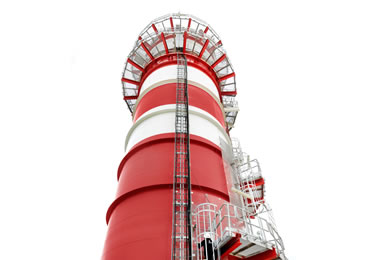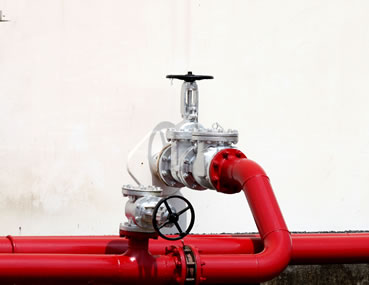 Fire Proofing & Metallizing
We ensure fire proofing quality by providing an insulating shield against the intense heat of a fire using the appropriate products, such as high-performance, high-build, solvent-free, two- pack epoxy intumescent fireproofing coatings.
These products are designed to be used on steel structures requiring protection from fires, while providing protection against corrosion.
These are applied by specialized applicators who will select the method most appropriate to the situation, giving due consideration to relevant health and environmental regulations.
After many successful years our company continues its upward trend combining quality and consistency with merchandise value and high competitiveness.
We own excellent, state-of-the-art equipment as well as experienced technical personnel for immediate and efficient customer service.
The company can undertake industrial insulation projects (piping, vessels, exchangers, tanks, surfaces, bricks, boilers etc.) at power stations, refineries, plants etc. with EN ISO 9001:2000 standards.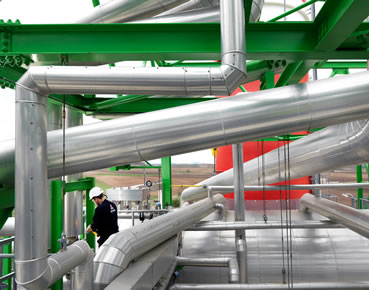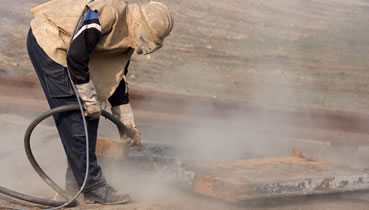 We have great experience in surface preparation, performing sand blasting works following international standards.
The company uses all the latest-technology and high-quality products and equipment to ensure the high effectiveness of its sand blasting procedures on piping, tanks and every kind of steel structure, internally and externally.