ATOM DYNAMIC, with a wide range of inspection services, offers its customers crucial solutions for the protection and safe/normal operation of their assets.
As a leading and reliable inspection service provider, we offer opportunities and solutions used to assess the integrity and reliability of crucial industrial and energy infrastructure.
Our inspections help minimize the risks of defective products, while ensuring the customer and industry standards and the applicable governmental regulations. The independent inspection services are useful for the protection of your business interests with a view to help manage your risk and ensure the quality of manufactured products, to be used as part of manufacture or delivery of your products, according always to your own specifications.
Our experienced specialist inspectors, together with the appropriate selected NDT technology, will inspect and provide the necessary technical assistance in order to ensure the maximum integrity of new construction; meanwhile, during the maintenance and turn- around, we will help reduce costly function interruptions, as our inspection services ensure the restart of work quickly and safely.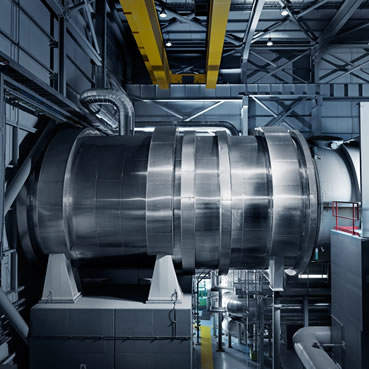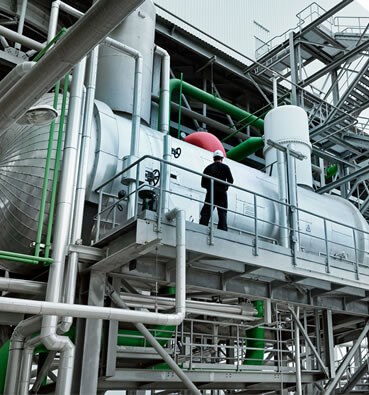 Pipework and Pressure vessels Inspection
Our extensive experience -from the design to the fabrication and then to the installation and inspection of critical pressure vessels, or piping configuration systems, with different design standards, different materials and construction standards- places ATOM DYNAMIC among the top-notch survey inspection companies.
Along with the division of the NDTs, the material testing and our expertise in preparing a Quality Control Program (QCP), following the requirements of the applicable inspection Code, we can provide assistance in developing the QC Program and training for its implementation. In addition we can prepare and qualify welding procedures and welders, prepare NDE procedures and qualify personnel in accordance with ASNT document SNT-TC-1A.
Moreover, we can oversee any fabrication work, from repairing to replacement of critical piping or pressure vessel components, and ensure that the work is in compliance with the applicable standard and all of the client's specifications and requirements.
The essential requirements regarding the integrity of above-ground steel tanks are described in the American Petroleum Institute (API) Standard 653. Each tank has to be inspected in the following sectors:
Tank foundation
Tank bottom
Tank structure
Roof of the tank
All tank attachments, such as nozzles
At ATOM DYNAMIC we have developed a full range of services that allow us to undertake any Tank inspection project and deliver a high quality report ensuring that the owner and operator of the tank farm are fully informed of the health of their asset and can proceed with the necessary actions that will maintain both their profitability and the integrity of their Tanks.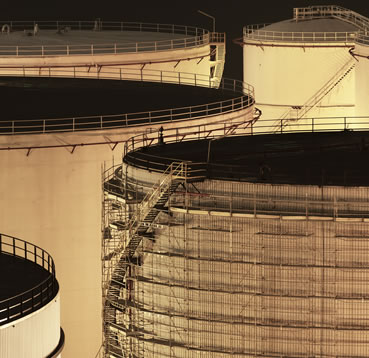 API 653 visual inspection

API 653 engineering evaluations and repair recommendations
ACFM weld inspection

Settlement evaluations in accordance with API 653 requirements
Tank seal inspections

Comprehensive, quality reporting

Support services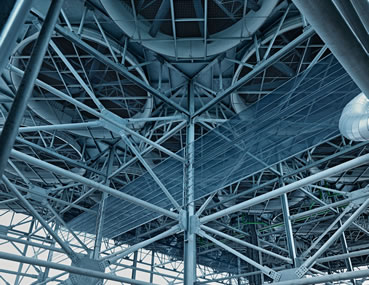 ATOM DYNAMIC has the experience to evaluate the condition of the evident foundation performance in order to provide information related to the condition and an opinion as to whether there is a need for a repair.
The data obtained will provide insight into the overall condition of the Asset examined and information that will assist in maintaining it in the best possible condition during future years.
It is ever important to identify the condition of your Asset and proceed with preventive maintenance in a short period of time thus ensuring your Asset's Health, Safety and Quality.
RBI (Risk Based Inspection)
Risk-based inspection (RBI) is the process of developing an inspection plan based on knowledge of the risk of failure of equipment.
ATOM DYNAMIC offers RBI solutions to clients as part of its inspection and survey services. We work with our clients, the O&M's of an Asset, to implement Risk-Based Inspections (RBI), an approach that minimizes downtime and ensures equipment longevity for oil and chemical plants.
Analysis of fixed equipment, piping, pipelines, and pressure relief devices at your facility, using an RBI approach, can increase the effectiveness of your mechanical integrity inspection program while minimizing risk to Health, Safety and the Environment (HS&E) and maximizing resource utilization.
The benefits of an RBI Approach immediately affect your approach towards your Asset management:
A more cost-effective alternative to traditional inspection, usually by means of nondestructive testing
More reliable equipment and plant operation
Identification of the operational risks associated with equipment via material degradation
Adherence to codes of compliance resulting in increased safety
Reduction in plant downtime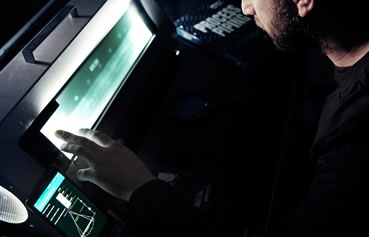 One of the latest supportive services ATOM DYNAMIC offers to clients are inspectors with relevant certification and experience to attend/witness welding activities and ensure that all quality requirements are met without any deviations in terms of welding consumables storage and movement, compliance with relevant WPS's, preheating activities and other parameters.
Through this service our clients achieve the optimization of their production without errors or delays, while offering qualitative products to their clients.
ATOM DYNAMIC assesses the fitness for service of a plant in operation, which can give advanced warning of in-service failures.
This can help the plant operators reduce cost by avoiding costly unplanned outages while minimizing excessive maintenance or premature inspection.
We are experienced in using standardized approaches such as those outlined in API 579. Furthermore, we have initiated and led the development of some of the European approaches to fitness-for-service, in addition to our extensive experience in remaining-time life assessment.