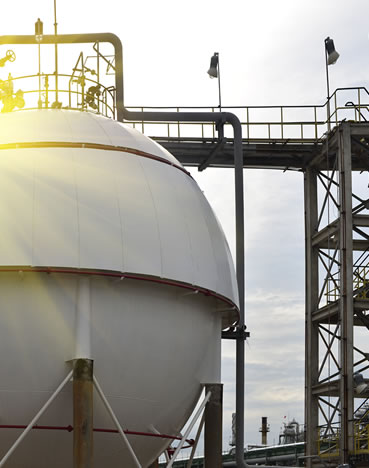 In case the piece that needs to be worked on (pressure vessel, refinery column or spherical tank) is already installed or impossible to place in a furnace, heat treatment is applied with the installation of gas burners through the applicable nozzles.
Vessels of suitable dimensions and an arrangement of openings can be post-weld heat-treated by internal firing.
Gas firing is a precise and challenging application and our vast experience in the field along with our trained personnel and qualified managers allow us to deliver maximum results.
Under special conditions, where the client requires a heat treatment operation at his premises, or the object to be treated is difficult to move to be introduced in a stationary furnace, a temporary furnace can be deployed at the location of the object.
Mobile furnaces are built in an insulated container and are operated with the use of Gas Burners or, in smaller versions, electric heat resistances. Control is achieved through a PLC or an analog controller allowing for the most accurate Heat Treatment applications.
Depending on the application, our mobile furnaces are constructed to fulfill the heat treatment requirements, following the appropriate standards, and each project's scope of work.